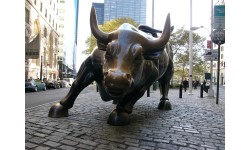 Link Administration (OTC:LKADF – Get Rating) was upgraded by JPMorgan Chase & Co. from a "neutral" rating to an "overweight" rating in a research note issued to investors on Wednesday, The Fly reports.
About Link Administration (Get Rating)
Link Administration Holdings Ltd. engages in the provision of outsourced administration services. It operates through the following segments: Fund Administration; Corporate Markets; Technology and Innovation; and Link Asset Services. The Fund Administration segment focuses in the core member and employer administration services, combined with a full range of value-added services.
Featured Stories

Receive News & Ratings for Link Administration Daily - Enter your email address below to receive a concise daily summary of the latest news and analysts' ratings for Link Administration and related companies with MarketBeat.com's FREE daily email newsletter.