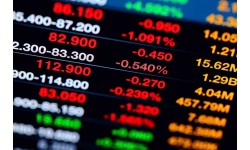 Probe Metals Inc. (CVE:PRB – Get Rating) Director David Alexander Stephen Palmer acquired 25,000 shares of the stock in a transaction on Friday, July 29th. The shares were acquired at an average cost of C$1.40 per share, for a total transaction of C$35,000.00. Following the completion of the transaction, the director now directly owns 2,381,500 shares in the company, valued at approximately C$3,334,100.
Probe Metals Stock Up 11.2 %
Shares of CVE:PRB opened at C$1.49 on Friday. The company has a market cap of C$225.59 million and a price-to-earnings ratio of -10.07. The firm's 50-day simple moving average is C$1.57 and its 200-day simple moving average is C$1.85. The company has a quick ratio of 6.91, a current ratio of 6.92 and a debt-to-equity ratio of 0.93. Probe Metals Inc. has a fifty-two week low of C$1.16 and a fifty-two week high of C$2.33.
Probe Metals (CVE:PRB – Get Rating) last issued its earnings results on Friday, May 20th. The company reported C($0.06) earnings per share for the quarter. As a group, equities research analysts predict that Probe Metals Inc. will post -0.06 earnings per share for the current year.
Analyst Ratings Changes
Several research analysts have issued reports on PRB shares. Canaccord Genuity Group set a C$3.25 price objective on shares of Probe Metals and gave the stock a "speculative buy" rating in a research report on Tuesday, May 10th. CIBC lifted their target price on shares of Probe Metals from C$3.10 to C$3.35 in a report on Wednesday, July 13th.
About Probe Metals
Probe Metals Inc, a junior resource company, engages in the acquisition, exploration, and development of mineral properties in Canada. The company's principal project is the Val-d'Or East project comprising 1,000 claims covering an area of 43,638 hectares located in the city of Val-d'Or, Quebec.
Recommended Stories
Receive News & Ratings for Probe Metals Daily - Enter your email address below to receive a concise daily summary of the latest news and analysts' ratings for Probe Metals and related companies with MarketBeat.com's FREE daily email newsletter.