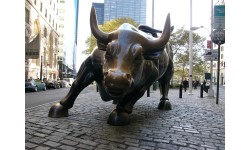 Empery Asset Management LP acquired a new position in shares of TC Biopharm (Holdings) Plc (NASDAQ:TCBPW – Get Rating) in the 1st quarter, according to the company in its most recent Form 13F filing with the Securities and Exchange Commission (SEC). The institutional investor acquired 2,823,528 shares of the company's stock, valued at approximately $1,384,000. TC Biopharm makes up about 6.5% of Empery Asset Management LP's portfolio, making the stock its 2nd largest holding.
Separately, Warberg Asset Management LLC bought a new position in TC Biopharm in the first quarter valued at $44,000.
TC Biopharm Price Performance
TC Biopharm stock opened at $0.24 on Tuesday. TC Biopharm has a 1-year low of $0.01 and a 1-year high of $0.99. The company has a fifty day simple moving average of $0.26.
TC Biopharm Company Profile
(
Get Rating
)
TC Biopharm (Holdings) Plc, a clinical-stage biopharmaceutical company, focuses on developing immunotherapy products based on its allogeneic gamma delta T cell platform. Its products pipeline includes OmnImmune, an unmodified cell therapy used in the treatment of acute myeloid leukemia; ImmuniStim, an unmodified cell therapy to treat COVID-19; TCB009 for the GI-tract cancer treatment; and TCB005/TCB006 that are allogeneic co-stimulatory GD-T CAR pre-clinical drug candidates would target antigens expressed on various solid tumor types.
Further Reading
Want to see what other hedge funds are holding TCBPW? Visit HoldingsChannel.com to get the latest 13F filings and insider trades for TC Biopharm (Holdings) Plc (NASDAQ:TCBPW – Get Rating).
Receive News & Ratings for TC Biopharm Daily - Enter your email address below to receive a concise daily summary of the latest news and analysts' ratings for TC Biopharm and related companies with MarketBeat.com's FREE daily email newsletter.