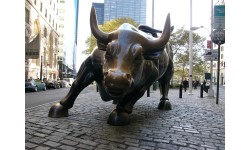 Limeade, Inc. (ASX:LME – Get Rating) insider Deven Billimoria bought 80,000 shares of the stock in a transaction on Thursday, September 15th. The stock was acquired at an average cost of A$0.19 ($0.13) per share, for a total transaction of A$15,200.00 ($10,629.37).
Limeade Stock Performance
The company has a current ratio of 0.52, a quick ratio of 0.32 and a debt-to-equity ratio of 19.33.
Limeade Company Profile
Limeade, Inc develops and sells enterprise well-being, employee experience, and listening software in the United States, Germany, Canada, Vietnam, Australia, Switzerland, and internationally. It provides software solutions, including Limeade Well-Being, an integrated employee well-being platform; Limeade Ex, an employee experience platform; and Limeade Advanced Listening, a platform for organizations to hear their employees.
See Also
Receive News & Ratings for Limeade Daily - Enter your email address below to receive a concise daily summary of the latest news and analysts' ratings for Limeade and related companies with MarketBeat.com's FREE daily email newsletter.