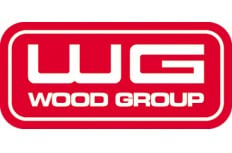 John Wood Group (LON:WG – Get Rating)'s stock had its "buy" rating restated by investment analysts at Citigroup in a research note issued on Wednesday, MarketBeat Ratings reports. They presently have a GBX 240 ($2.82) price target on the stock. Citigroup's price target indicates a potential upside of 47.92% from the company's current price.
A number of other equities analysts have also commented on the stock. JPMorgan Chase & Co. lifted their price target on shares of John Wood Group from GBX 255 ($3.00) to GBX 262 ($3.08) and gave the stock an "overweight" rating in a report on Friday, October 21st. Berenberg Bank reiterated a "buy" rating and set a GBX 180 ($2.12) price target on shares of John Wood Group in a report on Monday. Finally, Barclays cut their price target on shares of John Wood Group from GBX 320 ($3.76) to GBX 250 ($2.94) and set an "overweight" rating on the stock in a report on Thursday, September 15th. Five investment analysts have rated the stock with a buy rating, Based on data from MarketBeat.com, the stock currently has an average rating of "Buy" and an average price target of GBX 246.40 ($2.90).
John Wood Group Stock Performance
Shares of John Wood Group stock opened at GBX 162.25 ($1.91) on Wednesday. John Wood Group has a fifty-two week low of GBX 102.05 ($1.20) and a fifty-two week high of GBX 255 ($3.00). The company has a debt-to-equity ratio of 59.91, a current ratio of 1.31 and a quick ratio of 0.75. The firm has a market capitalization of £1.12 billion and a P/E ratio of -9.60. The company's 50 day moving average price is GBX 136.78 and its two-hundred day moving average price is GBX 164.41.
About John Wood Group
(
Get Rating
)
John Wood Group PLC, together with its subsidiaries, provides consulting, project management, and engineering solutions to energy and built environment worldwide. It operates through four segments: Projects, Operations, Consulting, and Investment. The company offers engineering solutions, including decarbonization and optimization in energy and industry; and renewable energy, future fuels, and low carbon solutions.
Read More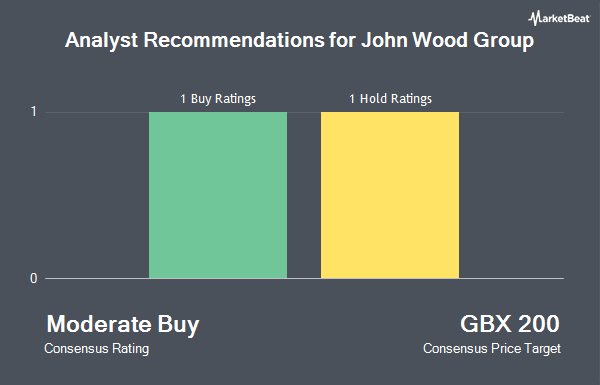 Receive News & Ratings for John Wood Group Daily - Enter your email address below to receive a concise daily summary of the latest news and analysts' ratings for John Wood Group and related companies with MarketBeat.com's FREE daily email newsletter.