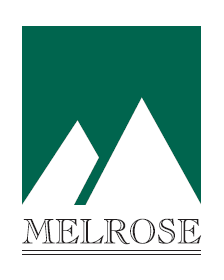 Shares of Melrose Industries PLC (LON:MRO – Get Rating) passed above its 200-day moving average during trading on Thursday . The stock has a 200-day moving average of GBX 131.98 ($1.61) and traded as high as GBX 152.25 ($1.85). Melrose Industries shares last traded at GBX 150.50 ($1.83), with a volume of 9,456,868 shares.
Melrose Industries Stock Up 1.2 %
The firm has a market cap of £6.10 billion and a price-to-earnings ratio of 8.50. The firm's fifty day moving average is GBX 131.43 and its two-hundred day moving average is GBX 131.98. The company has a debt-to-equity ratio of 25.84, a current ratio of 0.87 and a quick ratio of 0.45.
Insider Buying and Selling
In related news, insider Funmi Adegoke acquired 11,556 shares of Melrose Industries stock in a transaction that occurred on Wednesday, November 16th. The stock was acquired at an average price of GBX 128 ($1.56) per share, with a total value of £14,791.68 ($18,021.05).
Melrose Industries Company Profile
(
Get Rating
)
Melrose Industries PLC engages in the aerospace, automotive, powder metallurgy, and other industrial businesses in the United Kingdom, rest of Europe, North America, and internationally. Its Aerospace segment provides airframe and engine structures, and electrical interconnection systems for the aerospace industry in civil airframe and defense platforms.
Featured Stories
Receive News & Ratings for Melrose Industries Daily - Enter your email address below to receive a concise daily summary of the latest news and analysts' ratings for Melrose Industries and related companies with MarketBeat.com's FREE daily email newsletter.