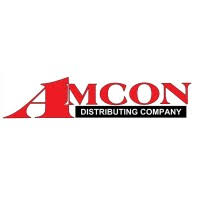 StockNews.com lowered shares of AMCON Distributing (NYSE:DIT – Get Rating) from a buy rating to a hold rating in a research note released on Wednesday.
AMCON Distributing Trading Down 0.3 %
NYSE DIT opened at $178.40 on Wednesday. AMCON Distributing has a fifty-two week low of $141.44 and a fifty-two week high of $249.44. The company has a debt-to-equity ratio of 1.06, a quick ratio of 1.06 and a current ratio of 2.93. The stock has a 50 day simple moving average of $181.06 and a two-hundred day simple moving average of $188.50. The stock has a market cap of $109.00 million, a P/E ratio of 6.23 and a beta of 0.39.
About AMCON Distributing
AMCON Distributing Co engages in the distribution of consumer products. It operates through the following segments: Wholesale Distribution, Retail Health Food, and Other. The Wholesale Distribution segment distributes consumer products and provides a full range of programs and services to customers that are focused on helping to manage business and increase profitability.
Further Reading
Receive News & Ratings for AMCON Distributing Daily - Enter your email address below to receive a concise daily summary of the latest news and analysts' ratings for AMCON Distributing and related companies with MarketBeat.com's FREE daily email newsletter.