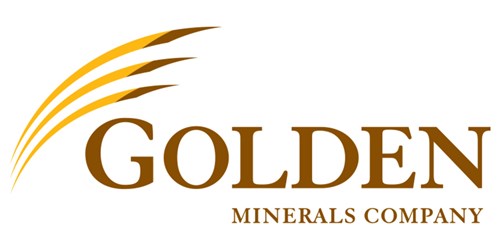 Analysts at StockNews.com initiated coverage on shares of Golden Minerals (NYSE:AUMN – Get Rating) in a research note issued to investors on Thursday. The brokerage set a "hold" rating on the stock.
Golden Minerals Stock Down 2.9 %
Shares of NYSE AUMN opened at $0.31 on Thursday. Golden Minerals has a twelve month low of $0.22 and a twelve month high of $0.63. The stock's 50 day moving average price is $0.27 and its 200-day moving average price is $0.28. The company has a market capitalization of $51.57 million, a PE ratio of -10.26 and a beta of 0.83.
Golden Minerals Company Profile
Golden Minerals Co is a precious metals gold-silver producer company. It focuses on a portfolio of precious metals projects which includes Velardeña Properties and the Rodeo gold project in Durango State, Mexico, the El Quevar silver project in Salta province of Argentina, the Yoquivo gold-silver district-scale project in Chihuahua, Mexico, the Sand Canyon gold-silver project in northwestern Nevada, and additional traditional silver-producing projects in the areas of Mexico.
Read More
Receive News & Ratings for Golden Minerals Daily - Enter your email address below to receive a concise daily summary of the latest news and analysts' ratings for Golden Minerals and related companies with MarketBeat.com's FREE daily email newsletter.