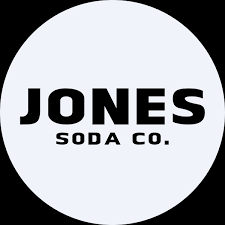 Jones Soda Co. (OTCMKTS:JSDA – Get Rating) saw a significant growth in short interest during the month of December. As of December 30th, there was short interest totalling 16,700 shares, a growth of 153.0% from the December 15th total of 6,600 shares. Based on an average daily trading volume, of 452,000 shares, the days-to-cover ratio is presently 0.0 days.
Jones Soda Stock Down 3.0 %
Shares of OTCMKTS JSDA opened at $0.32 on Friday. Jones Soda has a fifty-two week low of $0.18 and a fifty-two week high of $0.81. The firm's 50-day simple moving average is $0.28 and its 200 day simple moving average is $0.31. The stock has a market cap of $31.47 million, a P/E ratio of -4.00 and a beta of 1.30.
Jones Soda (OTCMKTS:JSDA – Get Rating) last issued its quarterly earnings data on Thursday, November 3rd. The company reported ($0.02) earnings per share for the quarter. Jones Soda had a negative net margin of 33.52% and a negative return on equity of 55.15%. The company had revenue of $4.81 million for the quarter.
Institutional Investors Weigh In On Jones Soda
An institutional investor recently bought a new position in Jones Soda stock. IFG Advisory LLC purchased a new position in Jones Soda Co. (
OTCMKTS:JSDA
–
Get Rating
) during the 3rd quarter, according to its most recent filing with the Securities & Exchange Commission. The fund purchased 89,820 shares of the company's stock, valued at approximately $25,000. IFG Advisory LLC owned approximately 0.09% of Jones Soda at the end of the most recent quarter. Hedge funds and other institutional investors own 0.22% of the company's stock.
Jones Soda Company Profile
Jones Soda Co, together with its subsidiaries, develops, produces, markets, and distributes beverages primarily in the United States, Canada, and internationally. The company provides craft sodas under the Jones Soda and Lemoncocco brands; and cannabis products under the Mary Jones brand. It also offers co-brand and private label products; fountain products, including cane sugar cola and sugar free cola, cane sugar sweetened ginger ale, orange and cream, root beer, and lemon lime; and other products comprising teas, lemonade, vitamin enhanced waters, hydration beverages, and naturally flavored sparkling waters.
Featured Stories
Receive News & Ratings for Jones Soda Daily - Enter your email address below to receive a concise daily summary of the latest news and analysts' ratings for Jones Soda and related companies with MarketBeat.com's FREE daily email newsletter.