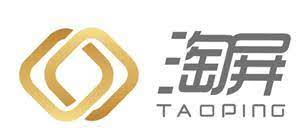 Taoping Inc. (NASDAQ:TAOP – Get Rating) was down 4% during trading on Friday . The stock traded as low as $0.70 and last traded at $0.72. Approximately 34,586 shares changed hands during trading, a decline of 10% from the average daily volume of 38,576 shares. The stock had previously closed at $0.75.
Taoping Stock Performance
The stock's 50 day simple moving average is $0.71 and its 200-day simple moving average is $0.75.
About Taoping
Taoping, Inc provides cloud-app technologies for smart city IoT platforms, digital advertising delivery and other internet-based information distribution systems in China. The company operates under the following segments: Cloud-based Technology (CBT), Blockchain Technology (BT), Traditional Information Technology (TIT).
Read More
Receive News & Ratings for Taoping Daily - Enter your email address below to receive a concise daily summary of the latest news and analysts' ratings for Taoping and related companies with MarketBeat.com's FREE daily email newsletter.