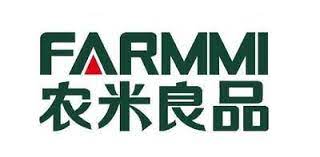 Shares of Farmmi, Inc. (NASDAQ:FAMI – Get Rating) traded up 7.8% during trading on Monday . The company traded as high as $0.74 and last traded at $0.69. 577,523 shares were traded during mid-day trading, an increase of 129% from the average session volume of 252,040 shares. The stock had previously closed at $0.64.
Farmmi Stock Performance
The firm's 50-day simple moving average is $0.51 and its two-hundred day simple moving average is $0.71.
Hedge Funds Weigh In On Farmmi
An institutional investor recently raised its position in Farmmi stock. Virtu Financial LLC increased its position in shares of Farmmi, Inc. (NASDAQ:FAMI – Get Rating) by 86.1% in the second quarter, according to its most recent Form 13F filing with the Securities & Exchange Commission. The firm owned 79,087 shares of the company's stock after purchasing an additional 36,587 shares during the quarter. Virtu Financial LLC owned 0.35% of Farmmi worth $83,000 as of its most recent SEC filing. Hedge funds and other institutional investors own 1.52% of the company's stock.
Farmmi Company Profile
(
Get Rating
)
Farmmi, Inc is an agricultural e-commerce and technology enterprise that offers trading platforms for agricultural products. The firm manages an industry chain of Internet marketing for agriculture products with agricultural technology research and development, family farm development, and product processing.
Read More
Receive News & Ratings for Farmmi Daily - Enter your email address below to receive a concise daily summary of the latest news and analysts' ratings for Farmmi and related companies with MarketBeat.com's FREE daily email newsletter.