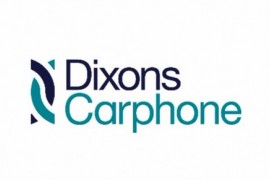 Currys plc (OTCMKTS:DSITF – Get Rating) saw a significant increase in short interest during the month of December. As of December 30th, there was short interest totalling 8,506,900 shares, an increase of 5.8% from the December 15th total of 8,041,900 shares. Based on an average trading volume of 15,000 shares, the days-to-cover ratio is presently 567.1 days.
Wall Street Analysts Forecast Growth
DSITF has been the subject of several research analyst reports. Morgan Stanley lowered their price target on Currys from GBX 87 ($1.08) to GBX 70 ($0.87) in a research report on Tuesday, October 11th. Investec lowered Currys from a "buy" rating to a "hold" rating in a research report on Monday, December 19th.
Currys Stock Performance
OTCMKTS:DSITF opened at $0.80 on Wednesday. The stock has a fifty day moving average price of $0.83 and a 200 day moving average price of $0.79. Currys has a 12-month low of $0.62 and a 12-month high of $1.44.
About Currys
(
Get Rating
)
Currys Plc is an electrical and telecommunications retailer and services company. It operates through the following geographical segments: United Kingdom and Ireland; Nordics; and Greece. The Unite Kingdom and Ireland geographical segment comprises of operations in the UK and Ireland, the Dixons Travel business, and the non-honeybee business to business operations.
Featured Stories
Receive News & Ratings for Currys Daily - Enter your email address below to receive a concise daily summary of the latest news and analysts' ratings for Currys and related companies with MarketBeat.com's FREE daily email newsletter.