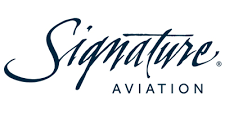 Jumbo S.A. (OTCMKTS:JUMSY – Get Rating) shot up 5% during trading on Tuesday . The stock traded as high as $17.32 and last traded at $17.32. 100 shares were traded during mid-day trading, a decline of 90% from the average session volume of 1,050 shares. The stock had previously closed at $16.50.
Jumbo Stock Up 5.0 %
The firm's 50 day moving average is $15.96 and its 200 day moving average is $15.82.
Jumbo Cuts Dividend
The company also recently announced a dividend, which was paid on Friday, December 30th. Investors of record on Monday, December 12th were paid a $0.3334 dividend. This represents a dividend yield of 6.56%. The ex-dividend date of this dividend was Friday, December 9th.
Jumbo Company Profile
(
Get Rating
)
Jumbo SA engages in the retail sale of specialized products. It offers baby items, seasonal items, decoration items, books, and stationery. It operates through the following geographical segments: Greece, Cyprus, Bulgaria, and Romania. The company was founded on November 26, 1986 and is headquartered in Athens, Greece.
Further Reading
Receive News & Ratings for Jumbo Daily - Enter your email address below to receive a concise daily summary of the latest news and analysts' ratings for Jumbo and related companies with MarketBeat.com's FREE daily email newsletter.