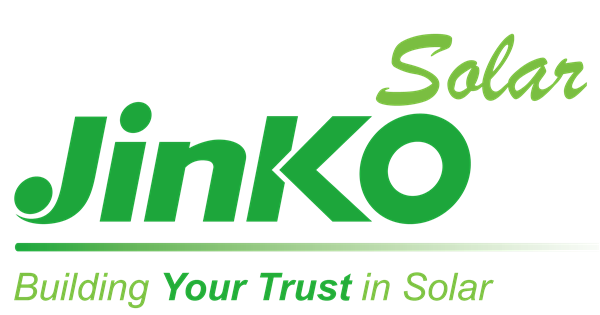 JinkoSolar Holding Co., Ltd. (NYSE:JKS – Get Rating) was the target of a large decrease in short interest during the month of February. As of February 15th, there was short interest totalling 1,690,000 shares, a decrease of 6.6% from the January 31st total of 1,810,000 shares. Based on an average trading volume of 992,700 shares, the short-interest ratio is currently 1.7 days.
JinkoSolar Stock Performance
JKS opened at $56.65 on Wednesday. The firm has a market capitalization of $2.84 billion, a P/E ratio of -246.29 and a beta of 0.83. The stock's 50 day moving average price is $52.66 and its two-hundred day moving average price is $51.88. The company has a quick ratio of 0.77, a current ratio of 1.09 and a debt-to-equity ratio of 0.63. JinkoSolar has a 12-month low of $36.51 and a 12-month high of $76.92.
Wall Street Analyst Weigh In
JKS has been the topic of a number of analyst reports. The Goldman Sachs Group increased their price objective on JinkoSolar from $38.00 to $41.00 in a report on Monday, January 30th. Roth Capital raised JinkoSolar from a "neutral" rating to a "buy" rating and increased their price objective for the company from $50.00 to $70.00 in a report on Wednesday, January 11th. One equities research analyst has rated the stock with a sell rating, two have issued a hold rating and two have assigned a buy rating to the company. Based on data from MarketBeat, JinkoSolar presently has an average rating of "Hold" and an average target price of $59.75.
Institutional Trading of JinkoSolar
Hedge funds and other institutional investors have recently added to or reduced their stakes in the business. Toroso Investments LLC acquired a new stake in JinkoSolar in the 3rd quarter valued at approximately $35,000. Quadrant Capital Group LLC lifted its position in shares of JinkoSolar by 98.8% in the 3rd quarter. Quadrant Capital Group LLC now owns 690 shares of the semiconductor company's stock worth $38,000 after acquiring an additional 343 shares during the period. Carmignac Gestion bought a new stake in shares of JinkoSolar in the 4th quarter worth approximately $38,000. Natixis bought a new stake in shares of JinkoSolar in the 4th quarter worth approximately $41,000. Finally, Wipfli Financial Advisors LLC bought a new stake in shares of JinkoSolar in the 3rd quarter worth approximately $89,000.
JinkoSolar Company Profile
JinkoSolar Holding Co, Ltd. engages in the manufacture of solar modules. It distributes solar products and sells its solutions and services to a diversified international utility, commercial and residential customers. The company was founded by Xiande Li, Kangping Chen, and Xianhua Li on August 3, 2007 and is headquartered in Shangrao, China.
See Also
Receive News & Ratings for JinkoSolar Daily - Enter your email address below to receive a concise daily summary of the latest news and analysts' ratings for JinkoSolar and related companies with MarketBeat.com's FREE daily email newsletter.