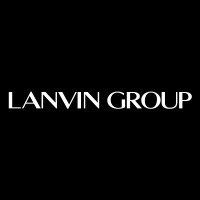 Shares of Lanvin Group Holdings Limited (NYSE:LANV – Get Rating) were down 0.2% on Tuesday . The stock traded as low as $5.57 and last traded at $5.61. Approximately 199,107 shares were traded during trading, a decline of 10% from the average daily volume of 221,473 shares. The stock had previously closed at $5.62.
Wall Street Analysts Forecast Growth
Separately, Citigroup began coverage on shares of Lanvin Group in a report on Monday, January 9th. They set a "neutral" rating and a $6.50 price objective on the stock.
Lanvin Group Trading Down 0.2 %
The company has a market capitalization of $301.54 million, a price-to-earnings ratio of 17.00 and a beta of 0.06. The company has a 50-day moving average of $6.54.
Institutional Investors Weigh In On Lanvin Group
An institutional investor recently bought a new position in Lanvin Group stock. UBS Group AG bought a new stake in shares of Lanvin Group Holdings Limited (
NYSE:LANV
–
Get Rating
) during the 4th quarter, according to the company in its most recent disclosure with the SEC. The fund bought 23,829 shares of the company's stock, valued at approximately $217,000. Hedge funds and other institutional investors own 49.98% of the company's stock.
About Lanvin Group
Lanvin Group Holdings Limited manufactures and sells fashion apparel, accessories, and fragrances for men and women. The company was founded in 2015 and is based in Shanghai, China. Lanvin Group Holdings Limited operates as a subsidiary of Fosun International Limited.
Featured Articles
Receive News & Ratings for Lanvin Group Daily - Enter your email address below to receive a concise daily summary of the latest news and analysts' ratings for Lanvin Group and related companies with MarketBeat.com's FREE daily email newsletter.