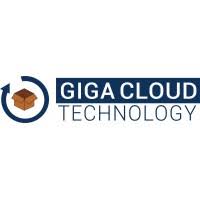 Verition Fund Management LLC purchased a new position in shares of GigaCloud Technology Inc. (NASDAQ:GCT – Get Rating) during the third quarter, according to its most recent filing with the Securities and Exchange Commission (SEC). The fund purchased 32,965 shares of the company's stock, valued at approximately $333,000. Verition Fund Management LLC owned 0.08% of GigaCloud Technology as of its most recent SEC filing.
Separately, UBS Group AG acquired a new position in shares of GigaCloud Technology during the 3rd quarter worth $61,000. Institutional investors and hedge funds own 19.93% of the company's stock.
GigaCloud Technology Stock Up 0.2 %
Shares of GCT opened at $4.96 on Wednesday. GigaCloud Technology Inc. has a 52-week low of $4.14 and a 52-week high of $62.00. The company has a 50-day moving average of $5.58.
GigaCloud Technology Company Profile
(
Get Rating
)
GigaCloud Technology Inc provides end-to-end B2B ecommerce solutions for large parcel merchandise. Its marketplace connects manufacturers primarily in Asia with resellers in the United States, Asia, and Europe to execute cross-border transactions across furniture, home appliance, fitness equipment, and other large parcel categories.
Read More
Receive News & Ratings for GigaCloud Technology Daily - Enter your email address below to receive a concise daily summary of the latest news and analysts' ratings for GigaCloud Technology and related companies with MarketBeat.com's FREE daily email newsletter.