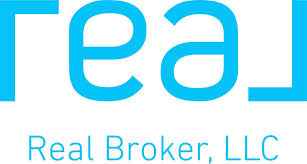 Real Brokerage (NASDAQ:REAX – Get Rating) will announce its earnings results before the market opens on Thursday, March 16th. Analysts expect the company to announce earnings of ($0.03) per share for the quarter.
Real Brokerage Stock Down 0.7 %
Shares of REAX stock opened at $1.39 on Thursday. The firm has a fifty day moving average of $1.32 and a 200-day moving average of $1.42. Real Brokerage has a 12-month low of $1.00 and a 12-month high of $2.56. The company has a market capitalization of $250.14 million, a price-to-earnings ratio of -13.90 and a beta of 0.83.
Institutional Investors Weigh In On Real Brokerage
A hedge fund recently bought a new stake in Real Brokerage stock. LPL Financial LLC bought a new stake in The Real Brokerage Inc. (NASDAQ:REAX – Get Rating) in the second quarter, according to the company in its most recent disclosure with the Securities and Exchange Commission (SEC). The firm bought 18,950 shares of the company's stock, valued at approximately $29,000. Hedge funds and other institutional investors own 33.22% of the company's stock.
About Real Brokerage
(
Get Rating
)
The Real Brokerage Inc, together with its subsidiaries, operates as a technology-powered real estate brokerage company. It provides brokerage services for the real estate market through a network of agents. The company offers agents a mobile-focused tech platform to run its business, as well as business terms and wealth-building opportunities.
Featured Stories
Receive News & Ratings for Real Brokerage Daily - Enter your email address below to receive a concise daily summary of the latest news and analysts' ratings for Real Brokerage and related companies with MarketBeat.com's FREE daily email newsletter.