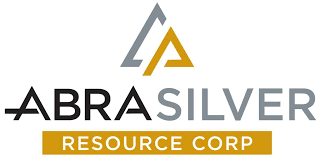 AbraSilver Resource Corp. (OTC:ABBRF – Get Rating)'s share price dropped 1% on Thursday . The company traded as low as $0.20 and last traded at $0.20. Approximately 95,295 shares changed hands during mid-day trading, a decline of 73% from the average daily volume of 352,685 shares. The stock had previously closed at $0.20.
Analyst Ratings Changes
Separately, National Bank Financial decreased their price target on shares of AbraSilver Resource from C$0.60 to C$0.55 in a research note on Wednesday, December 7th.
AbraSilver Resource Trading Down 1.0 %
The stock's fifty day moving average price is $0.24 and its 200-day moving average price is $0.27.
AbraSilver Resource Company Profile
(
Get Rating
)
AbraSilver Resource Corp. operates as a precious metals exploration company in Argentina, Chile, and Canada. It primarily explores for copper, gold, and silver ores. It holds 100% interests in the Diablillos property that covers an area of approximately 79 square kilometers located in the Salta province of northwestern Argentina; and the Aguas Perdidas property covering an area of 6,300 ha in Chubut Province, Argentina.
Read More
Receive News & Ratings for AbraSilver Resource Daily - Enter your email address below to receive a concise daily summary of the latest news and analysts' ratings for AbraSilver Resource and related companies with MarketBeat.com's FREE daily email newsletter.