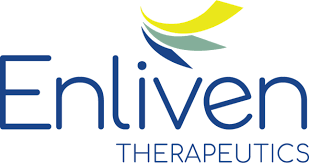 Lifesci Capital restated their outperform rating on shares of Enliven Therapeutics (NASDAQ:ELVN – Get Rating) in a report published on Tuesday morning, PriceTargets.com reports. Lifesci Capital also issued estimates for Enliven Therapeutics' Q1 2023 earnings at ($0.81) EPS, Q2 2023 earnings at ($0.47) EPS, Q3 2023 earnings at ($0.50) EPS, Q4 2023 earnings at ($0.53) EPS, FY2023 earnings at ($2.19) EPS, FY2024 earnings at ($2.05) EPS and FY2025 earnings at ($2.38) EPS.
Separately, TD Cowen assumed coverage on shares of Enliven Therapeutics in a research note on Friday, March 3rd. They set an outperform rating for the company.
Enliven Therapeutics Price Performance
Shares of ELVN opened at $21.20 on Tuesday. The stock has a market cap of $139.07 million, a price-to-earnings ratio of 106.01 and a beta of 1.02. Enliven Therapeutics has a 12 month low of $3.90 and a 12 month high of $25.34.
Enliven Therapeutics Company Profile
(
Get Rating
)
Imara Inc is a biopharmaceutical company. It engages in developing and commercializing novel therapeutics to treat patients suffering from rare inherited genetic disorders of haemoglobin. The company's product pipeline consists of IMR-687, which are in clinical stage. Imara Inc is based in Boston, Massachusetts.
Further Reading
Receive News & Ratings for Enliven Therapeutics Daily - Enter your email address below to receive a concise daily summary of the latest news and analysts' ratings for Enliven Therapeutics and related companies with MarketBeat.com's FREE daily email newsletter.