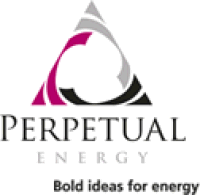 Perpetual Energy Inc. (TSE:PMT – Get Rating) – Research analysts at Stifel Firstegy lowered their Q3 2023 earnings per share estimates for shares of Perpetual Energy in a research report issued to clients and investors on Monday, March 6th. Stifel Firstegy analyst M. Dunn now expects that the company will post earnings per share of ($0.02) for the quarter, down from their prior estimate of ($0.01). Stifel Firstegy has a "Hold" rating on the stock. The consensus estimate for Perpetual Energy's current full-year earnings is $0.02 per share. Stifel Firstegy also issued estimates for Perpetual Energy's FY2023 earnings at $0.04 EPS, Q3 2024 earnings at ($0.02) EPS and FY2024 earnings at $0.00 EPS.
Separately, Stifel Nicolaus set a C$0.70 price objective on Perpetual Energy and gave the stock a "hold" rating in a research report on Friday, January 13th.
Perpetual Energy Stock Up 6.2 %
Perpetual Energy stock
opened at C$0.69 on Thursday. Perpetual Energy has a twelve month low of C$0.59 and a twelve month high of C$1.95. The stock has a 50 day moving average of C$0.68 and a two-hundred day moving average of C$0.83. The company has a current ratio of 1.08, a quick ratio of 0.40 and a debt-to-equity ratio of 46.42. The stock has a market capitalization of C$45.47 million, a price-to-earnings ratio of 2.03 and a beta of 3.71.
About Perpetual Energy
Perpetual Energy Inc engages in the exploration, production, and marketing of oil and natural gas in Canada. Its portfolio of assets includes liquids-rich natural gas assets located in deep basin of west central Alberta; heavy crude oil and shallow conventional natural gas assets in Eastern Alberta; and undeveloped bitumen leases located in Northern Alberta.
Featured Articles
Receive News & Ratings for Perpetual Energy Daily - Enter your email address below to receive a concise daily summary of the latest news and analysts' ratings for Perpetual Energy and related companies with MarketBeat.com's FREE daily email newsletter.