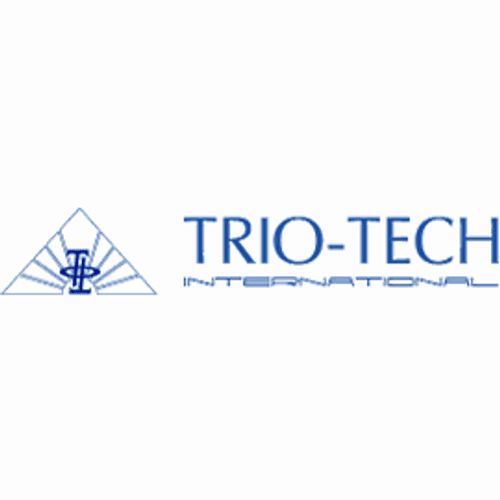 Stock analysts at StockNews.com began coverage on shares of Trio-Tech International (NYSE:TRT – Get Rating) in a research report issued to clients and investors on Friday. The firm set a "hold" rating on the stock.
Trio-Tech International Trading Down 3.0 %
Trio-Tech International stock opened at $4.55 on Friday. The company has a debt-to-equity ratio of 0.04, a current ratio of 2.48 and a quick ratio of 2.22. Trio-Tech International has a one year low of $4.05 and a one year high of $8.45. The stock has a market capitalization of $18.56 million, a PE ratio of 9.48 and a beta of 1.37. The business's fifty day moving average is $4.67 and its 200 day moving average is $4.73.
Trio-Tech International Company Profile
Trio-Tech International engages in the provision of third-party semiconductor testing and burn-in services. It operates through the following segments: Manufacturing, Testing Services, Distribution, and Real Estate. The Manufacturing segment produces both front-end and back-end semiconductor test equipment and related peripherals.
See Also
Receive News & Ratings for Trio-Tech International Daily - Enter your email address below to receive a concise daily summary of the latest news and analysts' ratings for Trio-Tech International and related companies with MarketBeat.com's FREE daily email newsletter.