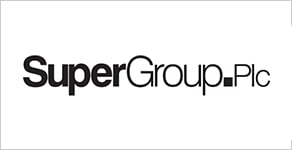 Superdry plc (OTCMKTS:SEPGY – Get Rating) was the recipient of a significant increase in short interest in the month of February. As of February 28th, there was short interest totalling 200 shares, an increase of 100.0% from the February 13th total of 100 shares. Based on an average daily volume of 1,000 shares, the short-interest ratio is presently 0.2 days.
Analyst Upgrades and Downgrades
Separately, Royal Bank of Canada lowered Superdry from an "outperform" rating to a "sector perform" rating in a report on Tuesday, January 10th.
Superdry Stock Performance
Superdry stock opened at $1.43 on Friday. Superdry has a 1-year low of $1.12 and a 1-year high of $2.51. The stock's fifty day moving average is $1.54 and its two-hundred day moving average is $1.38.
Superdry Company Profile
(
Get Rating
)
Superdry Plc engages in the design and sale of clothing and accessories through multiple routes to market, including retail, wholesale, and online. It operates through three operating segments: Stores, Ecommerce and Wholesale. The company was founded by Julian Marc Dunkerton in 1985 and is headquartered in Cheltenham, the United Kingdom.
Read More
Receive News & Ratings for Superdry Daily - Enter your email address below to receive a concise daily summary of the latest news and analysts' ratings for Superdry and related companies with MarketBeat.com's FREE daily email newsletter.