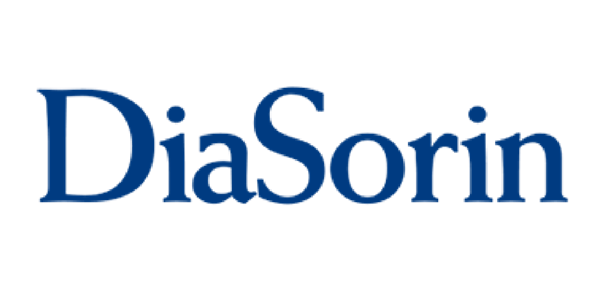 DiaSorin S.p.A. (OTCMKTS:DSRLF – Get Rating) has received an average rating of "Hold" from the seven ratings firms that are covering the company, MarketBeat.com reports. One investment analyst has rated the stock with a sell rating, three have given a hold rating and one has assigned a buy rating to the company. The average 1 year price objective among brokers that have issued a report on the stock in the last year is $143.00.
Several research analysts have recently weighed in on DSRLF shares. HSBC upgraded DiaSorin from a "hold" rating to a "buy" rating in a report on Tuesday, March 7th. BNP Paribas cut DiaSorin from a "neutral" rating to an "underperform" rating in a report on Thursday. Finally, Stifel Nicolaus started coverage on DiaSorin in a research report on Tuesday, November 29th. They issued a "hold" rating for the company.
DiaSorin Stock Performance
Shares of DiaSorin stock opened at $111.33 on Thursday. The stock's 50 day simple moving average is $132.83 and its 200-day simple moving average is $128.95. DiaSorin has a 1-year low of $107.00 and a 1-year high of $175.20.
About DiaSorin
(
Get Rating
)
DiaSorin SpA engages in developing, producing and marketing reagent kits for laboratory diagnostics. The firm specializes in the immunodiagnostics and molecular diagnostics segments. It provides clinical services in the areas like Infectious Diseases, Bone and Mineral, Endocrinology, Hypertension, Oncology, Stool Diagnostics and Autoimmunity.
Recommended Stories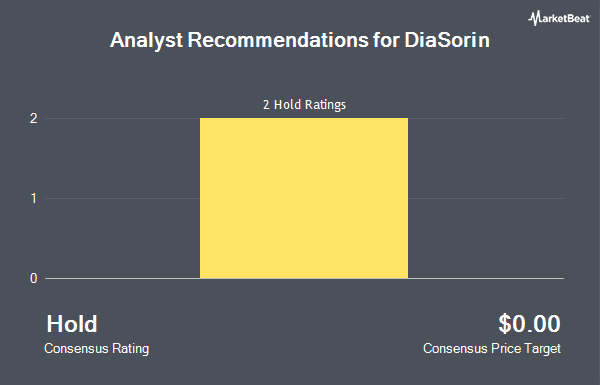 Receive News & Ratings for DiaSorin Daily - Enter your email address below to receive a concise daily summary of the latest news and analysts' ratings for DiaSorin and related companies with MarketBeat.com's FREE daily email newsletter.