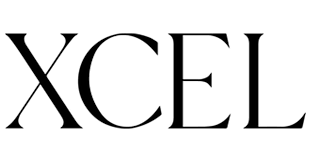 Research analysts at StockNews.com began coverage on shares of Xcel Brands (NASDAQ:XELB – Get Rating) in a report issued on Monday. The brokerage set a "sell" rating on the textile maker's stock.
Xcel Brands Price Performance
Shares of Xcel Brands stock opened at $0.82 on Monday. The firm has a market cap of $16.10 million, a PE ratio of -3.15 and a beta of 1.45. Xcel Brands has a 12-month low of $0.67 and a 12-month high of $1.99. The company's fifty day simple moving average is $0.80 and its two-hundred day simple moving average is $0.89.
Institutional Investors Weigh In On Xcel Brands
A hedge fund recently raised its stake in Xcel Brands stock. Vanguard Group Inc. grew its stake in shares of Xcel Brands, Inc. (NASDAQ:XELB – Get Rating) by 36.3% during the first quarter, according to its most recent filing with the Securities and Exchange Commission. The institutional investor owned 360,472 shares of the textile maker's stock after purchasing an additional 95,997 shares during the period. Vanguard Group Inc. owned approximately 1.84% of Xcel Brands worth $537,000 as of its most recent SEC filing. 16.92% of the stock is owned by institutional investors and hedge funds.
About Xcel Brands
(
Get Rating
)
XCel Brands, Inc is a media and brand management company, which engages in the design, production, marketing, live streaming, wholesale distribution, and direct-to-consumer sales of branded apparel, footwear, accessories, jewelry, home goods, and other consumer products and the acquisition of consumer lifestyle brands.
Featured Articles
Receive News & Ratings for Xcel Brands Daily - Enter your email address below to receive a concise daily summary of the latest news and analysts' ratings for Xcel Brands and related companies with MarketBeat.com's FREE daily email newsletter.