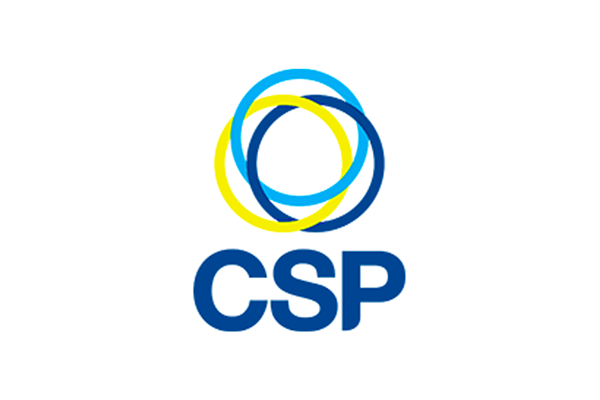 CSP Inc. (NASDAQ:CSPI – Get Rating) insider Joseph R. Nerges acquired 3,339 shares of the company's stock in a transaction on Thursday, March 9th. The stock was bought at an average price of $11.90 per share, for a total transaction of $39,734.10. Following the purchase, the insider now owns 574,720 shares in the company, valued at approximately $6,839,168. The acquisition was disclosed in a filing with the Securities & Exchange Commission, which is available through the SEC website.
CSP Stock Performance
CSP stock opened at $11.70 on Tuesday. The firm has a market cap of $54.64 million, a PE ratio of 16.71 and a beta of 1.19. The firm's 50 day moving average price is $11.02 and its two-hundred day moving average price is $9.08. CSP Inc. has a twelve month low of $6.68 and a twelve month high of $12.46.
CSP (NASDAQ:CSPI – Get Rating) last released its quarterly earnings data on Wednesday, February 8th. The information technology services provider reported $0.21 earnings per share for the quarter. The firm had revenue of $18.34 million for the quarter. CSP had a net margin of 5.03% and a return on equity of 8.18%.
CSP Announces Dividend
The firm also recently announced a quarterly dividend, which will be paid on Tuesday, March 14th. Shareholders of record on Friday, February 24th will be given a $0.03 dividend. This represents a $0.12 annualized dividend and a yield of 1.03%. The ex-dividend date of this dividend is Thursday, February 23rd. CSP's dividend payout ratio is 17.14%.
Analyst Ratings Changes
Separately, TheStreet upgraded shares of CSP from a "c" rating to a "b-" rating in a research note on Tuesday, December 6th.
Institutional Trading of CSP
Several large investors have recently added to or reduced their stakes in CSPI. Envestnet Asset Management Inc. bought a new stake in CSP in the third quarter worth approximately $283,000. State Street Corp bought a new stake in CSP in the first quarter worth approximately $80,000. Finally, JPMorgan Chase & Co. grew its position in CSP by 100.0% in the first quarter. JPMorgan Chase & Co. now owns 4,000 shares of the information technology services provider's stock worth $31,000 after acquiring an additional 2,000 shares in the last quarter. 24.79% of the stock is owned by institutional investors.
CSP Company Profile
CSP, Inc engages in developing and marketing information technology integration solutions, security products, IT services, cloud services, purpose built network adapters, and cluster computer systems. It operates through the High Performance Products and Technology Solutions segments. The High Performance Products segment designs, manufactures, and delivers products and services to customers that require cyber security services, networking, and signal processing products.
Further Reading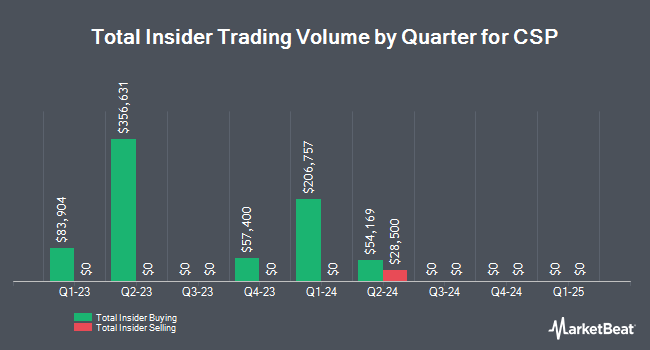 Receive News & Ratings for CSP Daily - Enter your email address below to receive a concise daily summary of the latest news and analysts' ratings for CSP and related companies with MarketBeat.com's FREE daily email newsletter.