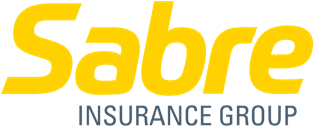 Peel Hunt reaffirmed their add rating on shares of Sabre Insurance Group (LON:SBRE – Get Rating) in a report published on Tuesday morning, Marketbeat reports. They currently have a GBX 130 ($1.58) target price on the stock.
Sabre Insurance Group Stock Performance
Shares of LON:SBRE opened at GBX 98.80 ($1.20) on Tuesday. The company has a debt-to-equity ratio of 0.03, a current ratio of 0.49 and a quick ratio of 0.21. The business's 50 day moving average price is GBX 99.47 and its 200-day moving average price is GBX 99.53. The firm has a market capitalization of £247 million, a PE ratio of 1,646.67, a P/E/G ratio of 4.08 and a beta of 0.26. Sabre Insurance Group has a 1 year low of GBX 81.90 ($1.00) and a 1 year high of GBX 242.50 ($2.96).
Sabre Insurance Group Cuts Dividend
The company also recently declared a dividend, which will be paid on Thursday, June 1st. Stockholders of record on Thursday, April 20th will be paid a GBX 1.70 ($0.02) dividend. This represents a dividend yield of 1.76%. The ex-dividend date is Thursday, April 20th. Sabre Insurance Group's dividend payout ratio is presently 11,666.67%.
About Sabre Insurance Group
(
Get Rating
)
Sabre Insurance Group plc, through its subsidiaries, engages in the writing of general insurance for motor vehicles and motorcycles in the United Kingdom. It offers its products through a network of insurance brokers, as well as through its own direct brands, including Go Girl, Insure 2 Drive, and Drive Smart.
Recommended Stories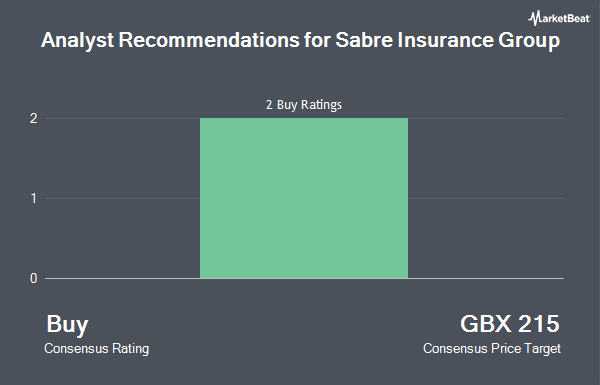 Receive News & Ratings for Sabre Insurance Group Daily - Enter your email address below to receive a concise daily summary of the latest news and analysts' ratings for Sabre Insurance Group and related companies with MarketBeat.com's FREE daily email newsletter.