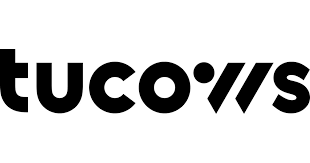 Tucows Inc. (TSE:TC – Get Rating) (NYSE:TCX)'s share price crossed below its 200-day moving average during trading on Wednesday . The stock has a 200-day moving average of C$47.50 and traded as low as C$30.50. Tucows shares last traded at C$33.14, with a volume of 90,938 shares changing hands.
Tucows Trading Up 7.2 %
The firm has a market capitalization of C$358.57 million, a price-to-earnings ratio of -16.65 and a beta of 0.84. The company has a debt-to-equity ratio of 358.43, a quick ratio of 0.29 and a current ratio of 0.90. The company has a 50 day moving average price of C$40.90 and a two-hundred day moving average price of C$47.50.
Tucows (TSE:TC – Get Rating) (NYSE:TCX) last posted its quarterly earnings data on Thursday, February 9th. The company reported C($1.70) earnings per share for the quarter. Tucows had a negative return on equity of 26.04% and a negative net margin of 8.59%. The company had revenue of C$107.14 million for the quarter. On average, research analysts forecast that Tucows Inc. will post 1.77 EPS for the current year.
Tucows Company Profile
(
Get Rating
)
Tucows Inc provides network access, domain name registration, email, mobile telephony, and other Internet services in Canada, the United States, and Europe. It operates through three segments: Fiber Internet Services, Mobile Services, and Domain Services. The Fiber Internet Services segment provides fixed high-speed Internet access services to individuals and small businesses primarily through the Ting website, and other billing solutions to small internet service providers.
Recommended Stories
Receive News & Ratings for Tucows Daily - Enter your email address below to receive a concise daily summary of the latest news and analysts' ratings for Tucows and related companies with MarketBeat.com's FREE daily email newsletter.