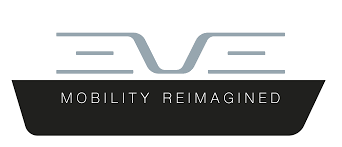 Eve Holding, Inc. (NYSE:EVEX – Get Rating) – Investment analysts at Cantor Fitzgerald cut their FY2023 earnings per share (EPS) estimates for shares of EVE in a research note issued on Wednesday, May 10th. Cantor Fitzgerald analyst A. Sheppard now forecasts that the company will earn ($0.48) per share for the year, down from their prior forecast of ($0.44). Cantor Fitzgerald has a "Neutral" rating and a $7.00 price objective on the stock. The consensus estimate for EVE's current full-year earnings is ($0.44) per share.
EVE (NYSE:EVEX – Get Rating) last announced its quarterly earnings data on Thursday, March 16th. The company reported ($0.07) earnings per share (EPS) for the quarter, beating analysts' consensus estimates of ($0.10) by $0.03.
EVEX has been the subject of several other research reports. JPMorgan Chase & Co. started coverage on EVE in a report on Wednesday, March 1st. They issued an "overweight" rating and a $8.00 price objective for the company. TD Cowen started coverage on EVE in a report on Monday, April 24th. They issued a "market perform" rating for the company. Four analysts have rated the stock with a hold rating and two have given a buy rating to the company's stock. According to data from MarketBeat, the stock currently has an average rating of "Hold" and an average target price of $7.43.
EVE Price Performance
Shares of NYSE:EVEX opened at $8.03 on Monday. The company has a market capitalization of $2.16 billion, a PE ratio of -22.94 and a beta of 0.50. The business has a fifty day moving average price of $6.99 and a two-hundred day moving average price of $7.50. EVE has a 1 year low of $5.10 and a 1 year high of $13.34.
Institutional Inflows and Outflows
An institutional investor recently raised its position in EVE stock. UBS Group AG raised its stake in shares of Eve Holding, Inc. (NYSE:EVEX – Get Rating) by 55.6% in the first quarter, according to its most recent filing with the Securities & Exchange Commission. The institutional investor owned 25,384 shares of the company's stock after buying an additional 9,068 shares during the quarter. UBS Group AG's holdings in EVE were worth $184,000 at the end of the most recent reporting period.
EVE Company Profile
Eve Holding, Inc develops urban air mobility solutions. It is involved in the design and production of eVTOLs; provision of eVTOL service and support capabilities, including material services, maintenance, technical support, training, ground handling, and data services; and development of urban air traffic management systems.
See Also
Receive News & Ratings for EVE Daily - Enter your email address below to receive a concise daily summary of the latest news and analysts' ratings for EVE and related companies with MarketBeat.com's FREE daily email newsletter.