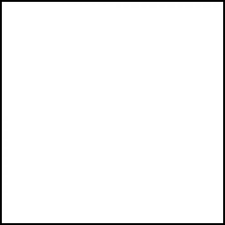 United Maritime (NASDAQ:USEA – Get Rating) is set to release its earnings data before the market opens on Thursday, May 18th. Persons that wish to register for the company's earnings conference call can do so using this link.
United Maritime (NASDAQ:USEA – Get Rating) last posted its earnings results on Wednesday, February 22nd. The company reported 3.90 EPS for the quarter. The business had revenue of 14.93 million during the quarter.
United Maritime Trading Down 2.5 %
NASDAQ:USEA opened at 2.68 on Wednesday. The business's fifty day moving average price is 2.81 and its 200 day moving average price is 3.16. The company has a debt-to-equity ratio of 0.54, a current ratio of 2.37 and a quick ratio of 2.37. United Maritime has a 12 month low of 0.80 and a 12 month high of 8.95.
United Maritime Cuts Dividend
The firm also recently announced a — dividend, which was paid on Thursday, April 6th. Investors of record on Wednesday, March 22nd were issued a $0.075 dividend. The ex-dividend date of this dividend was Tuesday, March 21st.
Hedge Funds Weigh In On United Maritime
An institutional investor recently raised its position in United Maritime stock. Acadian Asset Management LLC grew its position in shares of United Maritime Co. (NASDAQ:USEA – Get Rating) by 20.7% during the 1st quarter, according to the company in its most recent disclosure with the SEC. The fund owned 75,764 shares of the company's stock after purchasing an additional 12,968 shares during the quarter. Acadian Asset Management LLC owned approximately 0.88% of United Maritime worth $216,000 as of its most recent filing with the SEC. Institutional investors and hedge funds own 15.11% of the company's stock.
United Maritime Company Profile
United Maritime Corporation, a shipping company, specializing in seaborne transportation services worldwide. It operates a fleet of four tanker vessels and one dry bulk vessel with an aggregate cargo carrying capacity of approximately 616,884 dwt. The company was incorporated in 2022 and is based in Glyfada, Greece.
See Also
Receive News & Ratings for United Maritime Daily - Enter your email address below to receive a concise daily summary of the latest news and analysts' ratings for United Maritime and related companies with MarketBeat.com's FREE daily email newsletter.