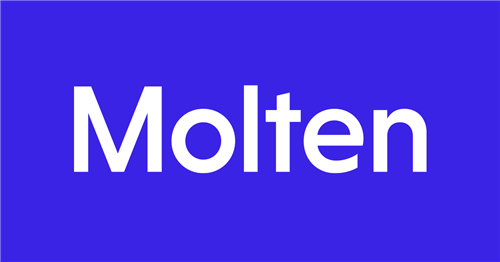 Molten Ventures Plc (LON:GROW – Get Rating)'s stock price crossed below its fifty day moving average during trading on Wednesday . The stock has a fifty day moving average of GBX 281.52 ($3.53) and traded as low as GBX 263.80 ($3.30). Molten Ventures shares last traded at GBX 270 ($3.38), with a volume of 404,992 shares trading hands.
Analyst Upgrades and Downgrades
Separately, Berenberg Bank reiterated a "buy" rating and issued a GBX 900 ($11.27) target price on shares of Molten Ventures in a report on Tuesday, February 21st.
Molten Ventures Stock Performance
The stock has a market capitalization of £411.88 million, a PE ratio of -563.33 and a beta of 1.33. The stock has a fifty day moving average of GBX 281.52 and a 200-day moving average of GBX 348.94. The company has a quick ratio of 4.37, a current ratio of 4.37 and a debt-to-equity ratio of 6.97.
Insider Buying and Selling at Molten Ventures
In other Molten Ventures news, insider Martin Davis purchased 9,750 shares of the business's stock in a transaction on Tuesday, March 14th. The shares were bought at an average cost of GBX 308 ($3.86) per share, for a total transaction of £30,030 ($37,617.44). 10.23% of the stock is owned by insiders.
Molten Ventures Company Profile
Molten Ventures Plc, formerly known as Draper Esprit plc, is a private equity and venture capital firm specializing in any stage in the lifecycle of a business from seed and series A stage, growth capital to pre-IPO investments, late stage, cross-stage investments, buyouts, PIPES, and also makes direct and secondary investments in portfolio companies.
See Also
Receive News & Ratings for Molten Ventures Daily - Enter your email address below to receive a concise daily summary of the latest news and analysts' ratings for Molten Ventures and related companies with MarketBeat.com's FREE daily email newsletter.