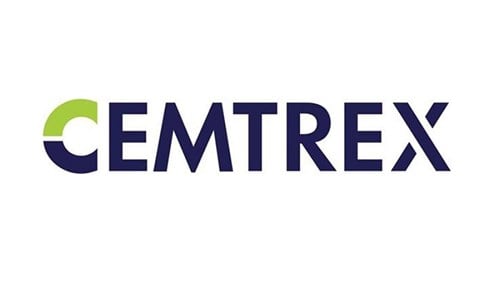 Cemtrex, Inc. (NASDAQ:CETX – Get Rating) crossed below its 50 day moving average during trading on Thursday . The stock has a 50 day moving average of $9.06 and traded as low as $8.66. Cemtrex shares last traded at $9.17, with a volume of 5,472 shares.
Analysts Set New Price Targets
CETX has been the subject of a number of recent analyst reports. StockNews.com upgraded shares of Cemtrex from a "sell" rating to a "hold" rating in a report on Thursday, May 11th. Dawson James raised their price target on shares of Cemtrex from $8.00 to $23.00 and gave the stock a "buy" rating in a report on Monday, February 6th.
Cemtrex Price Performance
The company has a current ratio of 1.01, a quick ratio of 0.68 and a debt-to-equity ratio of 0.47. The stock has a market cap of $8.16 million, a price-to-earnings ratio of -0.66 and a beta of 2.17. The company's fifty day moving average is $9.06 and its two-hundred day moving average is $7.70.
Cemtrex (
NASDAQ:CETX
–
Get Rating
) last issued its quarterly earnings results on Thursday, May 11th. The industrial products company reported ($0.75) EPS for the quarter, missing the consensus estimate of ($0.08) by ($0.67). Cemtrex had a negative net margin of 19.47% and a negative return on equity of 60.42%. The business had revenue of $16.07 million during the quarter, compared to analysts' expectations of $13.88 million. As a group, research analysts predict that Cemtrex, Inc. will post -2.16 earnings per share for the current year.
Institutional Investors Weigh In On Cemtrex
An institutional investor recently bought a new position in Cemtrex stock. Renaissance Technologies LLC acquired a new position in shares of Cemtrex, Inc. (NASDAQ:CETX – Get Rating) in the 2nd quarter, according to its most recent disclosure with the SEC. The fund acquired 144,688 shares of the industrial products company's stock, valued at approximately $40,000. Renaissance Technologies LLC owned about 0.59% of Cemtrex at the end of the most recent quarter. Hedge funds and other institutional investors own 2.68% of the company's stock.
Cemtrex Company Profile
Cemtrex, Inc engages in the provision of solutions in the technology industry. It operates through the following segments: Advanced Technologies and Industrial Services. The Advanced Technologies segment delivers technologies for IoT, Wearables and Smart Devices, such as the SmartDesk. The Industrial Services segment offers single-source services for rigging, millwrighting, in plant maintenance, equipment erection, relocation, and disassembly to customers.
Featured Stories
Receive News & Ratings for Cemtrex Daily - Enter your email address below to receive a concise daily summary of the latest news and analysts' ratings for Cemtrex and related companies with MarketBeat.com's FREE daily email newsletter.