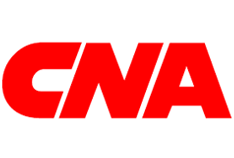 CNA Financial Co. (NYSE:CNA – Get Rating) – Zacks Research issued their FY2023 earnings per share estimates for CNA Financial in a report released on Monday, May 15th. Zacks Research analyst T. De expects that the insurance provider will post earnings of $4.30 per share for the year. The consensus estimate for CNA Financial's current full-year earnings is $4.35 per share. Zacks Research also issued estimates for CNA Financial's Q1 2025 earnings at $1.84 EPS.
A number of other equities research analysts also recently issued reports on CNA. Bank of America upgraded CNA Financial from an "underperform" rating to a "neutral" rating and upped their price objective for the company from $40.00 to $41.00 in a research report on Wednesday, May 3rd. StockNews.com began coverage on CNA Financial in a report on Thursday. They set a "buy" rating for the company.
CNA Financial Stock Performance
NYSE:CNA
opened at $39.62 on Thursday. The stock has a 50-day simple moving average of $38.97 and a two-hundred day simple moving average of $41.29. CNA Financial has a 52-week low of $35.90 and a 52-week high of $46.52. The company has a debt-to-equity ratio of 0.29, a quick ratio of 0.25 and a current ratio of 0.25. The firm has a market capitalization of $10.73 billion, a PE ratio of 12.30, a P/E/G ratio of 1.81 and a beta of 0.64.
CNA Financial (NYSE:CNA – Get Rating) last posted its quarterly earnings results on Monday, May 1st. The insurance provider reported $1.19 earnings per share for the quarter, missing the consensus estimate of $1.20 by ($0.01). CNA Financial had a return on equity of 12.05% and a net margin of 7.23%. The business had revenue of $3.15 billion during the quarter, compared to analysts' expectations of $2.75 billion. During the same quarter in the prior year, the firm earned $1.16 EPS.
CNA Financial Increases Dividend
The company also recently disclosed a quarterly dividend, which will be paid on Thursday, June 1st. Investors of record on Monday, May 15th will be issued a $0.42 dividend. This represents a $1.68 annualized dividend and a yield of 4.24%. This is a boost from CNA Financial's previous quarterly dividend of $0.40. The ex-dividend date of this dividend is Friday, May 12th. CNA Financial's payout ratio is presently 52.17%.
Insider Transactions at CNA Financial
In other news, major shareholder Corp Loews purchased 34,996 shares of CNA Financial stock in a transaction dated Monday, May 1st. The shares were purchased at an average price of $38.93 per share, with a total value of $1,362,394.28. Following the transaction, the insider now owns 243,918,659 shares in the company, valued at $9,495,753,394.87. The purchase was disclosed in a document filed with the SEC, which is available through this link. Insiders own 0.30% of the company's stock.
Institutional Investors Weigh In On CNA Financial
Hedge funds have recently made changes to their positions in the business. Geneos Wealth Management Inc. increased its stake in shares of CNA Financial by 258.1% during the 1st quarter. Geneos Wealth Management Inc. now owns 555 shares of the insurance provider's stock worth $26,000 after purchasing an additional 400 shares in the last quarter. MetLife Investment Management LLC purchased a new stake in CNA Financial in the 1st quarter worth approximately $27,000. Wipfli Financial Advisors LLC purchased a new stake in CNA Financial in the 3rd quarter worth approximately $35,000. Credit Suisse AG purchased a new stake in CNA Financial in the 2nd quarter worth approximately $38,000. Finally, Northwestern Mutual Wealth Management Co. purchased a new stake in CNA Financial in the 4th quarter worth approximately $38,000. Institutional investors and hedge funds own 98.35% of the company's stock.
About CNA Financial
CNA Financial Corp. engages in the provision of insurance holdings. It operates through the following business segments: Specialty, Commercial, and International. The Specialty segment provides professional, financial, and specialty property and casualty products and services. The Commercial segment includes property and casualty coverages sold to small businesses and middle market entities and organizations primarily through an independent agency distribution system.
Featured Stories
Receive News & Ratings for CNA Financial Daily - Enter your email address below to receive a concise daily summary of the latest news and analysts' ratings for CNA Financial and related companies with MarketBeat.com's FREE daily email newsletter.