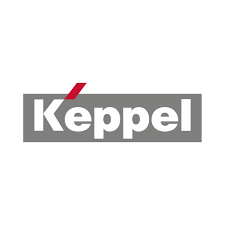 Keppel REIT (OTCMKTS:KREVF – Get Rating) was upgraded by analysts at The Goldman Sachs Group from a "sell" rating to a "neutral" rating in a report issued on Wednesday, The Fly reports.
Separately, HSBC upgraded Keppel REIT from a "reduce" rating to a "hold" rating in a research note on Wednesday.
Keppel REIT Stock Performance
OTCMKTS KREVF opened at $0.62 on Wednesday. The stock has a 50-day simple moving average of $0.67 and a two-hundred day simple moving average of $0.67. Keppel REIT has a fifty-two week low of $0.53 and a fifty-two week high of $2.14.
Keppel REIT Company Profile
(
Get Rating
)
Keppel REIT engages in the investment of commercial real estate and other real estate-related assets portfolio. Its portfolio includes office and commercial towers and financial center buildings. The company was founded on November 28, 2005 and is headquartered in Singapore.
Further Reading

Receive News & Ratings for Keppel REIT Daily - Enter your email address below to receive a concise daily summary of the latest news and analysts' ratings for Keppel REIT and related companies with MarketBeat.com's FREE daily email newsletter.