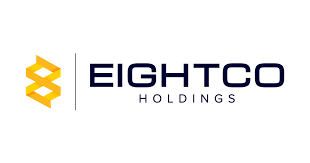 Eightco Holdings Inc. (NASDAQ:OCTO – Get Rating)'s stock price traded down 3.2% during trading on Friday . The stock traded as low as $1.80 and last traded at $1.84. 166,901 shares changed hands during mid-day trading, a decline of 61% from the average session volume of 433,189 shares. The stock had previously closed at $1.90.
Eightco Trading Down 3.2 %
The company has a quick ratio of 0.69, a current ratio of 1.04 and a debt-to-equity ratio of 2.28.
About Eightco
Cryptyde Inc is focused on leveraging blockchain technologies to disrupt consumer facing industries. Cryptyde Inc is based in SAFETY HARBOR, Florida.
Recommended Stories
Receive News & Ratings for Eightco Daily - Enter your email address below to receive a concise daily summary of the latest news and analysts' ratings for Eightco and related companies with MarketBeat.com's FREE daily email newsletter.