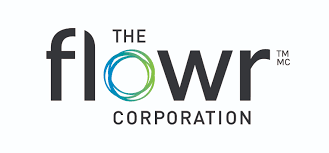 Shares of Kingspan Group plc (OTCMKTS:KGSPY – Get Rating) have been given a consensus rating of "Hold" by the ten ratings firms that are covering the company, MarketBeat Ratings reports. Two analysts have rated the stock with a sell rating, three have assigned a hold rating and three have given a buy rating to the company. The average 1-year price objective among analysts that have updated their coverage on the stock in the last year is $69.17.
Several research firms have issued reports on KGSPY. JPMorgan Chase & Co. raised Kingspan Group from a "neutral" rating to an "overweight" rating in a report on Wednesday, March 8th. Deutsche Bank Aktiengesellschaft lowered their price objective on Kingspan Group from €70.00 ($76.09) to €64.00 ($69.57) and set a "hold" rating on the stock in a research report on Friday, January 20th.
Kingspan Group Price Performance
OTCMKTS:KGSPY opened at $70.45 on Friday. The stock has a 50-day simple moving average of $66.24 and a two-hundred day simple moving average of $62.70. Kingspan Group has a 52-week low of $42.30 and a 52-week high of $84.20.
Kingspan Group Increases Dividend
The business also recently disclosed a dividend, which will be paid on Wednesday, May 24th. Shareholders of record on Friday, April 14th will be given a dividend of $0.1671 per share. The ex-dividend date of this dividend is Thursday, April 13th. This is an increase from Kingspan Group's previous dividend of $0.17. This represents a yield of 0.5%.
About Kingspan Group
Kingspan Group Plc engages in the manufacture of insulation and building envelopes. It operates through the following segments: Insulated Panels; Insulation Boards; Light and Air; Water and Energy; and Data and Flooring Technology The Insulates Panels segment offers in insulated panels, structural framing, and metal facades.
See Also
Receive News & Ratings for Kingspan Group Daily - Enter your email address below to receive a concise daily summary of the latest news and analysts' ratings for Kingspan Group and related companies with MarketBeat.com's FREE daily email newsletter.