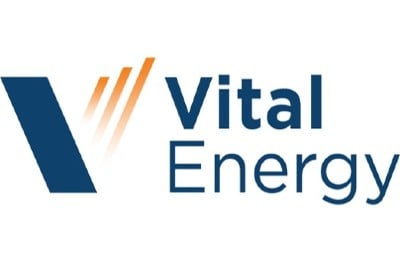 Vital Energy (NYSE:VTLE – Get Rating) had its price target cut by investment analysts at Mizuho from $53.00 to $49.00 in a research report issued on Friday, The Fly reports. Mizuho's target price would suggest a potential upside of 12.59% from the company's current price.
Several other research firms have also issued reports on VTLE. Raymond James increased their price objective on shares of Vital Energy from $59.00 to $68.00 and gave the stock an "outperform" rating in a research report on Friday, April 21st. Stifel Nicolaus raised their price objective on Vital Energy from $108.00 to $110.00 in a research report on Thursday, April 27th. Finally, Piper Sandler decreased their target price on Vital Energy from $57.00 to $50.00 in a research report on Thursday.
Vital Energy Trading Down 0.7 %
Shares of VTLE opened at $43.52 on Friday. The business has a fifty day moving average price of $45.70. Vital Energy has a twelve month low of $39.74 and a twelve month high of $120.86. The company has a quick ratio of 0.59, a current ratio of 0.59 and a debt-to-equity ratio of 0.95. The stock has a market cap of $809.47 million, a price-to-earnings ratio of 0.88 and a beta of 3.35.
Vital Energy (
NYSE:VTLE
–
Get Rating
) last released its quarterly earnings data on Tuesday, May 9th. The company reported $4.50 EPS for the quarter, missing analysts' consensus estimates of $4.69 by ($0.19). The firm had revenue of $332.51 million during the quarter, compared to analysts' expectations of $328.67 million. Vital Energy had a return on equity of 34.78% and a net margin of 48.36%. The business's revenue for the quarter was down 37.5% compared to the same quarter last year. During the same quarter last year, the business earned $5.17 earnings per share. Sell-side analysts predict that Vital Energy will post 21.62 earnings per share for the current year.
About Vital Energy
Vital Energy, Inc engages in the exploration, development and acquisition of oil and natural gas properties. It operates in the Permian Basin in West Texas. The company was founded by Randy A. Foutch in October 2006 and is headquartered in Tulsa, OK.
Featured Stories

Receive News & Ratings for Vital Energy Daily - Enter your email address below to receive a concise daily summary of the latest news and analysts' ratings for Vital Energy and related companies with MarketBeat.com's FREE daily email newsletter.