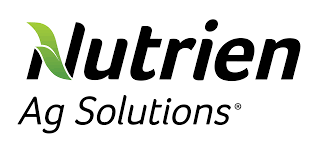 Nutrien Ltd. (TSE:NTR – Get Rating) has earned a consensus recommendation of "Moderate Buy" from the eight analysts that are presently covering the stock, Marketbeat reports. One analyst has rated the stock with a sell recommendation, one has assigned a hold recommendation and five have assigned a buy recommendation to the company. The average 1-year price target among analysts that have issued a report on the stock in the last year is C$103.14.
A number of equities research analysts have recently weighed in on NTR shares. Royal Bank of Canada lowered their target price on Nutrien from C$110.00 to C$100.00 and set an "outperform" rating for the company in a research note on Thursday, April 13th. Scotiabank upgraded Nutrien from a "sector perform" rating to a "sector outperform" rating in a report on Monday, April 10th.
Nutrien Trading Up 1.0 %
Shares of NTR stock opened at C$83.73 on Monday. The company has a quick ratio of 0.65, a current ratio of 1.14 and a debt-to-equity ratio of 46.12. The business has a 50-day moving average price of C$94.42 and a two-hundred day moving average price of C$100.95. Nutrien has a 12-month low of C$79.15 and a 12-month high of C$132.75. The firm has a market cap of C$41.54 billion, a P/E ratio of 4.78, a price-to-earnings-growth ratio of 0.36 and a beta of 0.89.
Nutrien Dividend Announcement
The company also recently disclosed a quarterly dividend, which will be paid on Friday, July 14th. Stockholders of record on Friday, June 30th will be given a dividend of $0.53 per share. The ex-dividend date is Thursday, June 29th. This represents a $2.12 dividend on an annualized basis and a dividend yield of 2.53%. Nutrien's payout ratio is 16.23%.
Nutrien Company Profile
Nutrien Ltd. provides crop inputs and services. It offers potash, nitrogen, phosphate, and sulfate products; and financial solutions. The company also distributes crop nutrients, crop protection products, seeds, and merchandise products through approximately 2,000 retail locations in the United States, Canada, South America, and Australia.
Featured Articles
Receive News & Ratings for Nutrien Daily - Enter your email address below to receive a concise daily summary of the latest news and analysts' ratings for Nutrien and related companies with MarketBeat.com's FREE daily email newsletter.