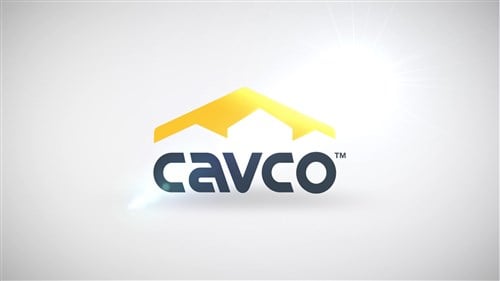 Cavco Industries, Inc. (NASDAQ:CVCO – Get Rating) – Research analysts at Wedbush raised their Q1 2024 EPS estimates for Cavco Industries in a research note issued on Monday, May 22nd. Wedbush analyst J. Mccanless now anticipates that the construction company will post earnings per share of $6.76 for the quarter, up from their previous estimate of $6.53. The consensus estimate for Cavco Industries' current full-year earnings is $25.20 per share. Wedbush also issued estimates for Cavco Industries' Q2 2024 earnings at $7.18 EPS, Q1 2025 earnings at $7.80 EPS, Q2 2025 earnings at $8.21 EPS, Q3 2025 earnings at $6.30 EPS and Q4 2025 earnings at $7.99 EPS.
Several other research firms also recently weighed in on CVCO. StockNews.com initiated coverage on shares of Cavco Industries in a report on Thursday, May 18th. They issued a "buy" rating for the company. Craig Hallum decreased their price objective on shares of Cavco Industries from $357.00 to $338.00 in a report on Monday.
Cavco Industries Stock Performance
Shares of
CVCO stock
opened at $284.05 on Tuesday. The firm has a market capitalization of $2.47 billion, a PE ratio of 10.55 and a beta of 1.22. Cavco Industries has a 1 year low of $179.47 and a 1 year high of $318.00. The stock has a fifty day moving average of $295.17 and a two-hundred day moving average of $265.51.
Institutional Inflows and Outflows
Several hedge funds have recently added to or reduced their stakes in the business. Exchange Traded Concepts LLC bought a new stake in shares of Cavco Industries during the 1st quarter worth $30,000. Advisory Services Network LLC purchased a new position in Cavco Industries in the 1st quarter worth about $32,000. Federated Hermes Inc. acquired a new stake in Cavco Industries during the 3rd quarter worth about $26,000. Sandy Spring Bank purchased a new stake in Cavco Industries during the first quarter valued at about $48,000. Finally, NewEdge Advisors LLC acquired a new position in shares of Cavco Industries in the first quarter worth about $52,000. Institutional investors and hedge funds own 93.32% of the company's stock.
Insider Activity
In related news, insider Gavin Ryan sold 3,000 shares of Cavco Industries stock in a transaction dated Tuesday, March 7th. The stock was sold at an average price of $290.03, for a total transaction of $870,090.00. Following the transaction, the insider now directly owns 529 shares of the company's stock, valued at $153,425.87. The transaction was disclosed in a filing with the SEC, which is available through this hyperlink. Insiders own 1.62% of the company's stock.
About Cavco Industries
Cavco Industries, Inc engages in the development of residential modular structures. It offers manufactured homes, modular homes, park model RVs and cabins, commercial structures, mortgage lending, and insurance. The firm's brands include Cavco, Fleetwood, Palm Harbor and Fairmont, Friendship, Chariot Eagle and Destiny.
Further Reading
Receive News & Ratings for Cavco Industries Daily - Enter your email address below to receive a concise daily summary of the latest news and analysts' ratings for Cavco Industries and related companies with MarketBeat.com's FREE daily email newsletter.