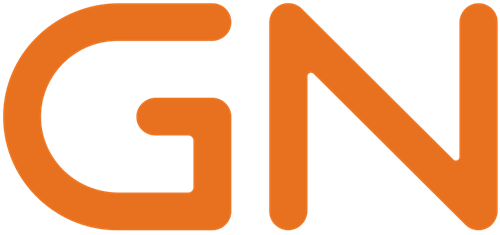 GN Store Nord A/S (OTCMKTS:GNNDY – Get Rating) has received an average rating of "Moderate Buy" from the nine analysts that are covering the stock, MarketBeat Ratings reports. Three research analysts have rated the stock with a hold recommendation and five have issued a buy recommendation on the company. The average twelve-month price objective among analysts that have covered the stock in the last year is $208.00.
GNNDY has been the subject of a number of analyst reports. Jefferies Financial Group upgraded shares of GN Store Nord A/S from a "hold" rating to a "buy" rating in a report on Tuesday, February 28th. Handelsbanken started coverage on shares of GN Store Nord A/S in a report on Friday, April 21st. They set an "outperform" rating on the stock. Finally, Sanford C. Bernstein began coverage on GN Store Nord A/S in a research note on Friday, May 12th. They issued a "market perform" rating for the company.
GN Store Nord A/S Stock Performance
GNNDY opened at $78.30 on Tuesday. The business's fifty day moving average is $70.69 and its 200-day moving average is $71.16. The firm has a market cap of $3.58 billion, a P/E ratio of 33.46 and a beta of 1.10. The company has a debt-to-equity ratio of 1.49, a quick ratio of 0.52 and a current ratio of 0.87. GN Store Nord A/S has a 52-week low of $46.88 and a 52-week high of $124.50.
GN Store Nord A/S Company Profile
(
Get Rating
)
GN Store Nord A/S engages in the telecommunications and hearing instruments business. The firm operates through the GN Hearing, GN Audio, and Other GN segments. It facilitates communication between people through intelligent hearing, audio, video, and gaming technology. The company was founded by Carl Frederik Tietgen on June 1, 1869 and is headquartered in Ballerup, Denmark.
Featured Stories
Receive News & Ratings for GN Store Nord A/S Daily - Enter your email address below to receive a concise daily summary of the latest news and analysts' ratings for GN Store Nord A/S and related companies with MarketBeat.com's FREE daily email newsletter.