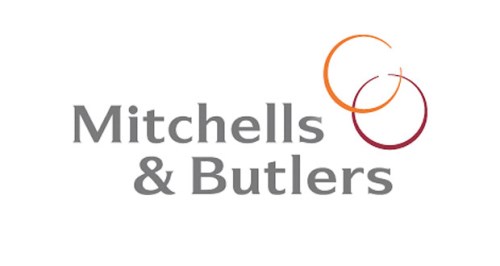 Mitchells & Butlers (OTCMKTS:MBPFF – Get Rating) had its price target lifted by JPMorgan Chase & Co. from GBX 180 ($2.24) to GBX 213 ($2.65) in a research note released on Tuesday, The Fly reports.
Separately, Jefferies Financial Group raised shares of Mitchells & Butlers from a hold rating to a buy rating in a research note on Wednesday, May 17th. Four analysts have rated the stock with a hold rating and one has assigned a buy rating to the company. According to data from MarketBeat, the stock currently has a consensus rating of Hold and an average target price of $213.00.
Mitchells & Butlers Price Performance
OTCMKTS MBPFF opened at $2.72 on Tuesday. The company has a fifty day moving average of $2.10 and a two-hundred day moving average of $1.91. Mitchells & Butlers has a 52 week low of $2.20 and a 52 week high of $2.72.
Mitchells & Butlers Company Profile
(
Get Rating
)
Mitchells & Butlers Plc engages in the business of operating pubs and restaurants. It operates under the United Kingdom and Germany geographical segments. The company was founded in 1898 and is headquartered in Birmingham, the United Kingdom.
Further Reading

Receive News & Ratings for Mitchells & Butlers Daily - Enter your email address below to receive a concise daily summary of the latest news and analysts' ratings for Mitchells & Butlers and related companies with MarketBeat.com's FREE daily email newsletter.