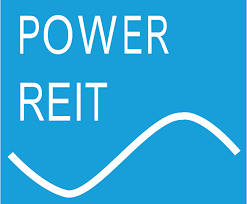 Analysts at StockNews.com initiated coverage on shares of Power REIT (NYSE:PW – Get Rating) in a research report issued to clients and investors on Wednesday. The firm set a "hold" rating on the stock.
Power REIT Price Performance
PW opened at $2.24 on Wednesday. The firm has a market cap of $7.59 million, a PE ratio of 3.03 and a beta of 1.00. The company has a current ratio of 1.89, a quick ratio of 1.89 and a debt-to-equity ratio of 1.05. Power REIT has a 52-week low of $1.91 and a 52-week high of $25.08.
Power REIT Company Profile
Power REIT is a holding company, which owns a portfolio of real estate assets related to transportation and energy infrastructure. It also expanded its real estate portfolio related to controlled environment agriculture for the cultivation of food and cannabis. The company was founded on August 26, 2011 and is headquartered in Old Bethpage, NY.
Recommended Stories
Receive News & Ratings for Power REIT Daily - Enter your email address below to receive a concise daily summary of the latest news and analysts' ratings for Power REIT and related companies with MarketBeat.com's FREE daily email newsletter.