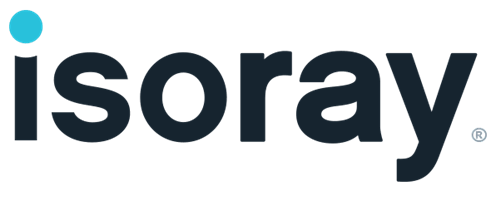 Investment analysts at StockNews.com initiated coverage on shares of Isoray (NYSE:ISR – Get Rating) in a report released on Wednesday. The firm set a "sell" rating on the stock.
Isoray Stock Performance
The firm has a market capitalization of $54.57 million, a P/E ratio of -5.49 and a beta of 1.48. Isoray has a one year low of $0.19 and a one year high of $0.45. The company has a fifty day moving average price of $0.36 and a 200 day moving average price of $0.34.
Hedge Funds Weigh In On Isoray
An institutional investor recently raised its position in Isoray stock. State Street Corp raised its position in shares of Isoray, Inc. (NYSE:ISR – Get Rating) by 6.7% in the first quarter, according to its most recent Form 13F filing with the Securities and Exchange Commission (SEC). The fund owned 553,619 shares of the company's stock after acquiring an additional 34,577 shares during the quarter. State Street Corp owned approximately 0.39% of Isoray worth $201,000 as of its most recent SEC filing. 11.32% of the stock is owned by hedge funds and other institutional investors.
Isoray Company Profile
(
Get Rating
)
IsoRay, Inc is a medical technology company, which engages in the development, manufacture, and sale of isotope-based medical products and devices. The firm focuses on the treatment of cancer and other malignant diseases. Its core product is Cesium-131, a radioisotope for the treatment of malignant tumors.
See Also
Receive News & Ratings for Isoray Daily - Enter your email address below to receive a concise daily summary of the latest news and analysts' ratings for Isoray and related companies with MarketBeat.com's FREE daily email newsletter.