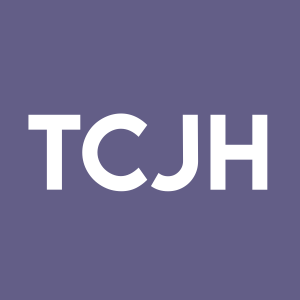 Top KingWin Ltd (NASDAQ:TCJH – Get Rating) was up 3.9% on Wednesday . The stock traded as high as $9.98 and last traded at $9.55. Approximately 227,681 shares changed hands during trading, a decline of 67% from the average daily volume of 687,430 shares. The stock had previously closed at $9.19.
Top KingWin Trading Up 3.9 %
The firm has a 50-day moving average of $5.78.
About Top KingWin
Top KingWin Ltd is a provider of capital market related education and support services, as well as advisory and transaction services principally in China. Top KingWin Ltd is based in GUANGZHOU, China.
Read More
Receive News & Ratings for Top KingWin Daily - Enter your email address below to receive a concise daily summary of the latest news and analysts' ratings for Top KingWin and related companies with MarketBeat.com's FREE daily email newsletter.