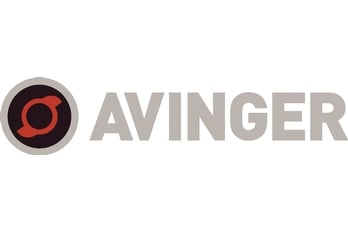 Research analysts at StockNews.com assumed coverage on shares of Avinger (NASDAQ:AVGR – Get Rating) in a research report issued on Friday. The firm set a "sell" rating on the medical device company's stock.
Separately, HC Wainwright initiated coverage on Avinger in a research note on Friday, April 21st. They issued a "buy" rating for the company.
Avinger Price Performance
Shares of AVGR stock opened at $0.59 on Friday. The company has a market cap of $6.28 million, a price-to-earnings ratio of -0.19 and a beta of 1.52. The stock has a 50 day simple moving average of $0.64 and a 200-day simple moving average of $1.00. Avinger has a 1-year low of $0.42 and a 1-year high of $2.14.
Avinger (
NASDAQ:AVGR
–
Get Rating
) last announced its earnings results on Wednesday, March 15th. The medical device company reported ($0.70) earnings per share for the quarter. The business had revenue of $2.00 million for the quarter. Avinger had a negative return on equity of 530.21% and a negative net margin of 207.02%. Analysts anticipate that Avinger will post -1.21 earnings per share for the current fiscal year.
Institutional Inflows and Outflows
Several hedge funds have recently added to or reduced their stakes in the company. Armistice Capital LLC raised its stake in Avinger by 7.8% in the 4th quarter. Armistice Capital LLC now owns 720,136 shares of the medical device company's stock valued at $781,000 after purchasing an additional 52,000 shares during the last quarter. Renaissance Technologies LLC acquired a new position in Avinger in the 2nd quarter valued at $42,000. Finally, Dimensional Fund Advisors LP acquired a new position in Avinger in the 1st quarter valued at $64,000. 14.14% of the stock is owned by institutional investors and hedge funds.
About Avinger
Avinger, Inc is a commercial-stage medical device company, which engages in the designs, manufactures and sells image-guided, catheter-based systems that are used by physicians to treat patients with peripheral artery disease. Its products include Pantheris, Lightbox, Ocelot, Wildcat, Juicebox, and Kittycat.
Featured Stories
Receive News & Ratings for Avinger Daily - Enter your email address below to receive a concise daily summary of the latest news and analysts' ratings for Avinger and related companies with MarketBeat.com's FREE daily email newsletter.