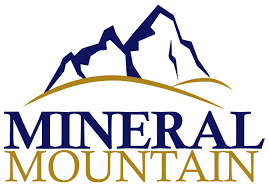 Arqit Quantum Inc. (NASDAQ:ARQQW – Get Free Report) was the recipient of a large growth in short interest in the month of August. As of August 15th, there was short interest totalling 19,600 shares, a growth of 1,206.7% from the July 31st total of 1,500 shares. Based on an average daily volume of 10,700 shares, the short-interest ratio is presently 1.8 days.
Arqit Quantum Price Performance
NASDAQ ARQQW opened at $0.27 on Friday. Arqit Quantum has a 12-month low of $0.19 and a 12-month high of $2.23. The firm has a 50-day moving average price of $0.35 and a two-hundred day moving average price of $0.35.
Institutional Trading of Arqit Quantum
A hedge fund recently bought a new stake in Arqit Quantum stock. Two Sigma Investments LP purchased a new position in shares of Arqit Quantum Inc. (NASDAQ:ARQQW – Free Report) in the fourth quarter, according to the company in its most recent disclosure with the SEC. The institutional investor purchased 61,000 shares of the company's stock, valued at approximately $31,000.
About Arqit Quantum
(
Get Free Report
)
Arqit supplies a unique quantum safe encryption Platform-as-a-Service which makes the communications links or data at rest of any networked device or cloud machine secure against current and future forms of attack – even from a quantum computer.
Recommended Stories
Receive News & Ratings for Arqit Quantum Daily - Enter your email address below to receive a concise daily summary of the latest news and analysts' ratings for Arqit Quantum and related companies with MarketBeat.com's FREE daily email newsletter.