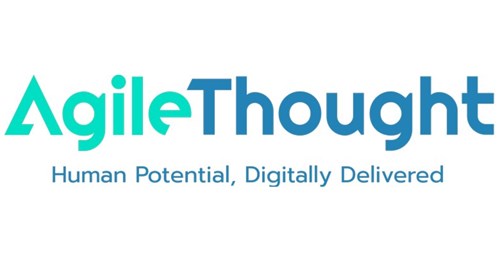 AgileThought, Inc. (NASDAQ:AGILW – Get Free Report) was the target of a significant drop in short interest during the month of August. As of August 15th, there was short interest totalling 12,300 shares, a drop of 7.5% from the July 31st total of 13,300 shares. Based on an average daily volume of 5,100 shares, the days-to-cover ratio is presently 2.4 days.
AgileThought Stock Performance
AGILW stock opened at $0.00 on Wednesday. AgileThought has a 52 week low of $0.00 and a 52 week high of $0.60. The company has a fifty day simple moving average of $0.05 and a two-hundred day simple moving average of $0.18.
About AgileThought
from ideation and design to scaled delivery and support, agilethought helps fortune 1000 clients transform, build and run their digital business. agilethought leverages next-generation technologies to create competitive differentiation and exceptional customer experiences for their clients. with consultants and delivery centers across north and latin america, agilethought provides scaled agile-first delivery for a variety of industries with expanding expertise across all facets of digital transformation application development, advanced data analytics (ai, ml, & iot), cloud services, ux design, devops, and automation.
Featured Articles
Receive News & Ratings for AgileThought Daily - Enter your email address below to receive a concise daily summary of the latest news and analysts' ratings for AgileThought and related companies with MarketBeat.com's FREE daily email newsletter.