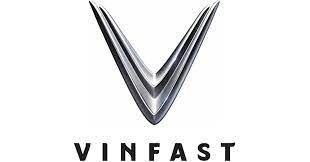 VinFast Auto Ltd. (NASDAQ:VFS – Get Free Report) shares gapped up prior to trading on Monday . The stock had previously closed at $68.77, but opened at $84.00. VinFast Auto shares last traded at $82.01, with a volume of 3,100,430 shares changing hands.
VinFast Auto Stock Performance
The company has a market cap of $977.26 million, a P/E ratio of 256.96 and a beta of 0.10.
VinFast Auto Company Profile
VinFast Auto Ltd., an automotive manufacturer, engages in Automobiles and E-scooter related business in Vietnam and the United States. The company operates through Automobiles, E-scooter, Spare Parts, and Aftermarket Services segments. The Automobiles segment offers design, development, manufacturing, and sale of cars and electric buses.
See Also
Receive News & Ratings for VinFast Auto Daily - Enter your email address below to receive a concise daily summary of the latest news and analysts' ratings for VinFast Auto and related companies with MarketBeat.com's FREE daily email newsletter.