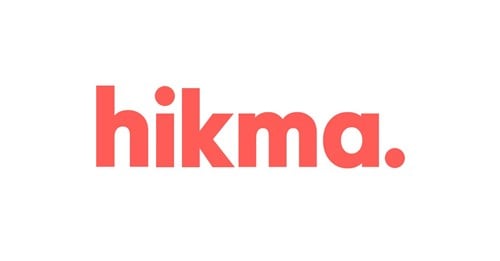 Hikma Pharmaceuticals PLC (LON:HIK – Get Free Report)'s share price crossed above its 200-day moving average during trading on Wednesday . The stock has a 200-day moving average of GBX 1,864.39 ($23.50) and traded as high as GBX 2,194 ($27.66). Hikma Pharmaceuticals shares last traded at GBX 2,186 ($27.56), with a volume of 321,927 shares trading hands.
Analyst Upgrades and Downgrades
HIK has been the topic of several research analyst reports. Jefferies Financial Group boosted their price target on shares of Hikma Pharmaceuticals from GBX 2,080 ($26.22) to GBX 2,125 ($26.79) and gave the company a "buy" rating in a research report on Monday, May 22nd. Barclays boosted their price target on shares of Hikma Pharmaceuticals from GBX 1,700 ($21.43) to GBX 1,800 ($22.69) and gave the company an "equal weight" rating in a research report on Wednesday, July 12th. Two analysts have rated the stock with a hold rating and four have issued a buy rating to the company's stock. Based on data from MarketBeat, Hikma Pharmaceuticals currently has a consensus rating of "Moderate Buy" and an average price target of GBX 1,939.17 ($24.44).
Get Our Latest Analysis on Hikma Pharmaceuticals
Hikma Pharmaceuticals Stock Performance
The company has a market capitalization of £4.82 billion, a PE ratio of 4,203.85, a PEG ratio of 2.38 and a beta of 0.41. The business's 50-day moving average is GBX 2,006.73 and its 200-day moving average is GBX 1,864.39. The company has a debt-to-equity ratio of 59.58, a quick ratio of 1.27 and a current ratio of 1.79.
Hikma Pharmaceuticals Cuts Dividend
The firm also recently declared a dividend, which will be paid on Friday, September 15th. Investors of record on Thursday, August 10th will be given a dividend of $0.25 per share. The ex-dividend date of this dividend is Thursday, August 10th. This represents a yield of 0.95%. Hikma Pharmaceuticals's dividend payout ratio (DPR) is currently 9,423.08%.
Insider Activity at Hikma Pharmaceuticals
In related news, insider Douglas Hurt acquired 1,500 shares of Hikma Pharmaceuticals stock in a transaction that occurred on Tuesday, June 6th. The stock was bought at an average price of GBX 1,820 ($22.94) per share, with a total value of £27,300 ($34,413.21). 30.73% of the stock is owned by corporate insiders.
Hikma Pharmaceuticals Company Profile
Hikma Pharmaceuticals PLC develops, manufactures, markets, and sells a range of generic, branded, and in-licensed pharmaceutical products. The company offers its products in solid, semi-solid, liquid, and injectable final dosage forms in North America, the Middle East, North Africa, and Europe. It operates through three segments: Injectables, Generics, and Branded.
See Also
Receive News & Ratings for Hikma Pharmaceuticals Daily - Enter your email address below to receive a concise daily summary of the latest news and analysts' ratings for Hikma Pharmaceuticals and related companies with MarketBeat.com's FREE daily email newsletter.