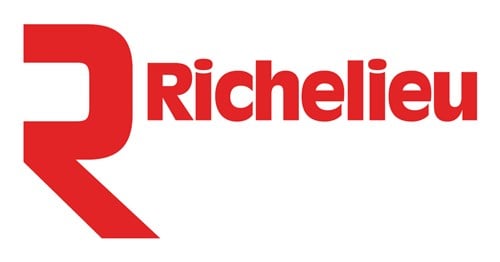 Richelieu Hardware Ltd. (TSE:RCH – Get Free Report)'s stock price crossed above its two hundred day moving average during trading on Thursday . The stock has a two hundred day moving average of C$41.30 and traded as high as C$43.72. Richelieu Hardware shares last traded at C$43.31, with a volume of 40,514 shares.
Analyst Ratings Changes
Several research analysts have weighed in on RCH shares. CIBC boosted their price target on Richelieu Hardware from C$43.00 to C$45.00 and gave the stock a "neutral" rating in a research report on Thursday, July 20th. National Bankshares lowered their price target on Richelieu Hardware from C$49.00 to C$48.00 in a research report on Friday, July 7th.
Check Out Our Latest Analysis on Richelieu Hardware
Richelieu Hardware Stock Down 0.0 %
The company has a debt-to-equity ratio of 33.10, a current ratio of 2.89 and a quick ratio of 0.72. The stock has a market capitalization of C$2.42 billion, a P/E ratio of 16.85, a P/E/G ratio of 0.77 and a beta of 0.99. The firm has a 50-day simple moving average of C$42.81 and a 200 day simple moving average of C$41.30.
Richelieu Hardware (TSE:RCH – Get Free Report) last released its quarterly earnings results on Thursday, July 6th. The company reported C$0.55 earnings per share (EPS) for the quarter, hitting the consensus estimate of C$0.55. Richelieu Hardware had a net margin of 8.00% and a return on equity of 18.39%. The firm had revenue of C$472.08 million during the quarter, compared to analyst estimates of C$468.50 million. On average, equities research analysts forecast that Richelieu Hardware Ltd. will post 2.1748832 EPS for the current year.
Richelieu Hardware Dividend Announcement
The firm also recently disclosed a quarterly dividend, which was paid on Thursday, August 3rd. Stockholders of record on Thursday, July 20th were given a $0.15 dividend. This represents a $0.60 annualized dividend and a dividend yield of 1.39%. The ex-dividend date of this dividend was Wednesday, July 19th. Richelieu Hardware's dividend payout ratio (DPR) is presently 23.35%.
Richelieu Hardware Company Profile
Richelieu Hardware Ltd. manufactures, imports, and distributes specialty hardware and complementary products in North America. The company's principal product categories include furniture; glass and building decorative, and functional hardware; lighting systems; finishing and decorating products; ergonomic workstation components; kitchen and closet storage solutions; sliding door systems; decorative and functional panels; high-pressure laminates; railing and balusters; and floor protection products, as well as accessories for power tools.
Read More
Receive News & Ratings for Richelieu Hardware Daily - Enter your email address below to receive a concise daily summary of the latest news and analysts' ratings for Richelieu Hardware and related companies with MarketBeat.com's FREE daily email newsletter.