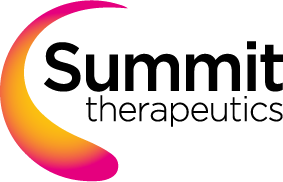 Shares of 888 Holdings plc (LON:888 – Get Free Report) hit a new 52-week high during mid-day trading on Thursday . The stock traded as high as GBX 133.80 ($1.69) and last traded at GBX 133.01 ($1.68), with a volume of 714937 shares changing hands. The stock had previously closed at GBX 124.40 ($1.57).
Wall Street Analyst Weigh In
Several brokerages have recently weighed in on 888. Numis Securities restated a "hold" rating and issued a GBX 101 ($1.27) price objective on shares of 888 in a report on Monday, May 22nd. Deutsche Bank Aktiengesellschaft restated a "buy" rating and set a GBX 145 ($1.83) price objective on shares of 888 in a research report on Wednesday, June 7th. Finally, Berenberg Bank reiterated a "buy" rating and issued a GBX 190 ($2.40) target price on shares of 888 in a report on Wednesday, August 23rd.
Check Out Our Latest Research Report on 888
888 Price Performance
The stock has a 50-day moving average of GBX 108.53 and a two-hundred day moving average of GBX 86.72. The firm has a market cap of £562.05 million, a price-to-earnings ratio of -321.28, a price-to-earnings-growth ratio of 0.48 and a beta of 0.88. The company has a current ratio of 0.70, a quick ratio of 1.82 and a debt-to-equity ratio of 1,208.32.
About 888
888 Holdings plc, together with its subsidiaries, provides online betting and gaming products and solutions in the United Kingdom, Italy, Spain, and internationally. It operates through three segments Retail, UK Online, and International. The company engages in the operation of gaming machines; and sports betting, casino, poker, and other gaming products, as well as offers telephone betting services.
Further Reading
Receive News & Ratings for 888 Daily - Enter your email address below to receive a concise daily summary of the latest news and analysts' ratings for 888 and related companies with MarketBeat.com's FREE daily email newsletter.